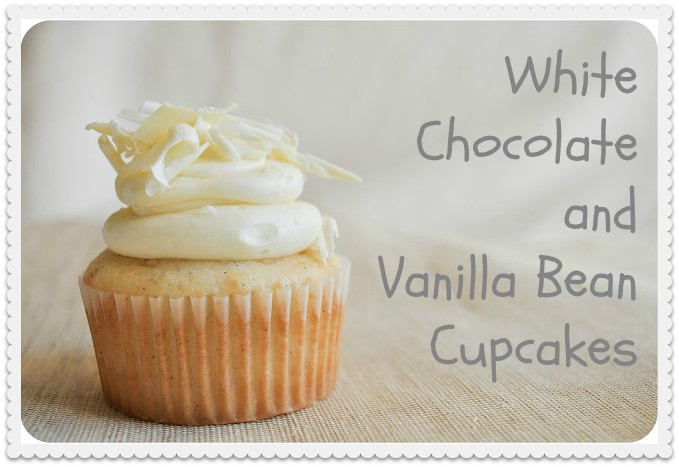 Hi everyone! My name is Erin. I'm a working Mom of two sassy little girls and married to my childhood sweetheart. My job and my family keep my pretty busy, but in my down time I like to spend time baking, cooking, dabbling in photography and, of course, blogging! You can find my little piece of the web over at
Lemon Sugar
- please come by and say hi!
A big thanks to Nichi for inviting me to guest post today - I should tell you that Nichi and I are friends in "real-life" thanks to our husbands who have worked together for many years. Nichi and I are both relatively new to blogging and have bounced many ideas off of each other and I tell you what - her treats are amazing! Thanks again, Nichi!
Today I'm reviving a favorite of mine for you - these cupcakes not only taste AMAZING, but they're beautiful, too! They would work perfectly with any holiday dessert table, and they'd make a fabulous homemade gift, but they're really easy enough to make just because.
That's really the best reason to bake . Just because.
So, get your butter out and let it soften, and make these soon! Please stop by and visit me at
Lemon Sugar
, and make sure you follow along on
Facebook
,
Twitter
,
Instagram
and
Pinterest
for lots of behind-the-blog action.
Here's hoping you all have a joyous holiday season, and a new year full of sweets, treats & comfort food.
♥Erin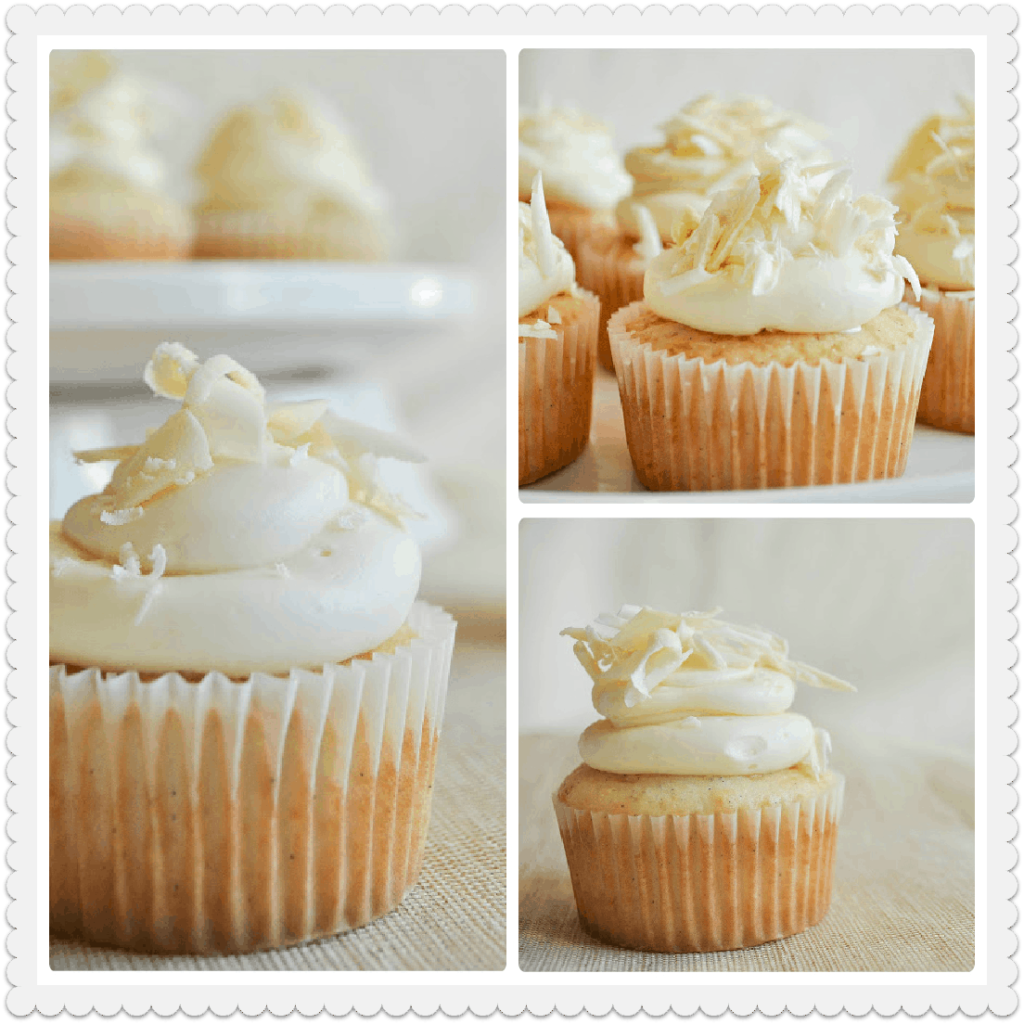 White Chocolate & Vanilla Bean Cupcakes
Yield: 24 standard cupcakes
Prep Time: 30 minutes ♦ Bake Time: 20 minutes ♦ Total Time: 1 hour 15 minutes
Cupcake Ingredients:
1 cup (2 sticks/16 Tbs) unsalted butter at room temperature
1 and 1/3 cup sugar 6 large eggs, room temperature
2 teaspoons vanilla extract
Seeds from 2 small or 1 large vanilla bean
Zest of 1 large lemon (I omitted this)
3 cups all purpose flour
3 teaspoons baking powder
1/2 teaspoon salt
1/2 cup milk
Preheat oven to 350 degrees F. Prepare cupcake tins with liners.
In the bowl of your stand mixer, beat butter and sugar until pale in color and fluffy, about 5 minutes. Add the eggs one at a time, beating well after each addition. Add vanilla bean and vanilla extract.
In a separate bowl, whisk together lemon zest (if using), four, baking powder and salt. Measure out milk and set aside.
Add 1/3 of the flour mixture to the batter, and beat just until combined. Add half of the milk and beat until combined. Add half of the remaining flour, beat to combine. Add the rest of the milk. Beat to combine, and add the rest of the flour. Beat to combine. During the process, scrape the bowl as needed.
Fill cupcake papers 1/2 to 2/3 full, and bake 17-20 minutes or until cake tester comes out clean. Don't overbake.
Cool on a wire rack for 2 minutes, then remove from pan and cool completely before frosting. Prepare cupcakes for filling using the
cone method
.

White Chocolate Creme Filling Ingredients:
3.5 oz marshmallow cream
3 Tablespoons unsalted butter, at room temperature
2 Tablespoons vanilla
1 oz melted white chocolate
2 Tablespoons heavy cream

Melt chocolate in a double boiler or in microwave, then cool slightly. Combine all ingredients in a medium bowl, and beat until smooth and fluffy. Spoon about a teaspoon of filling into each cupcake, then replace the cone. Prepare frosting.

White Chocolate Buttercream Ingredients:
2 sticks unsalted butter, soft but still cool
1 stick salted butter, soft but cool
3 cups powdered sugar
3 Tablespoons heavy cream
2 Tablespoons vanilla
4 oz melted white chocolate, cooled

Melt white chocolate and set aside to cool. In the bowl of a stand mixer using the paddle attachment, beat butter until smooth and fluffy. Add powdered sugar, vanilla and melted chocolate. Beat until completely combined, then add heavy cream. Beat until light and fluffy, about 5 minutes.Frost cupcakes as desired. Garnish with shaved white chocolate.
Recipe Inspiration and Sources: Cupcakes from
Joy of Baking
, Frosting and Filling from Lemon Sugar